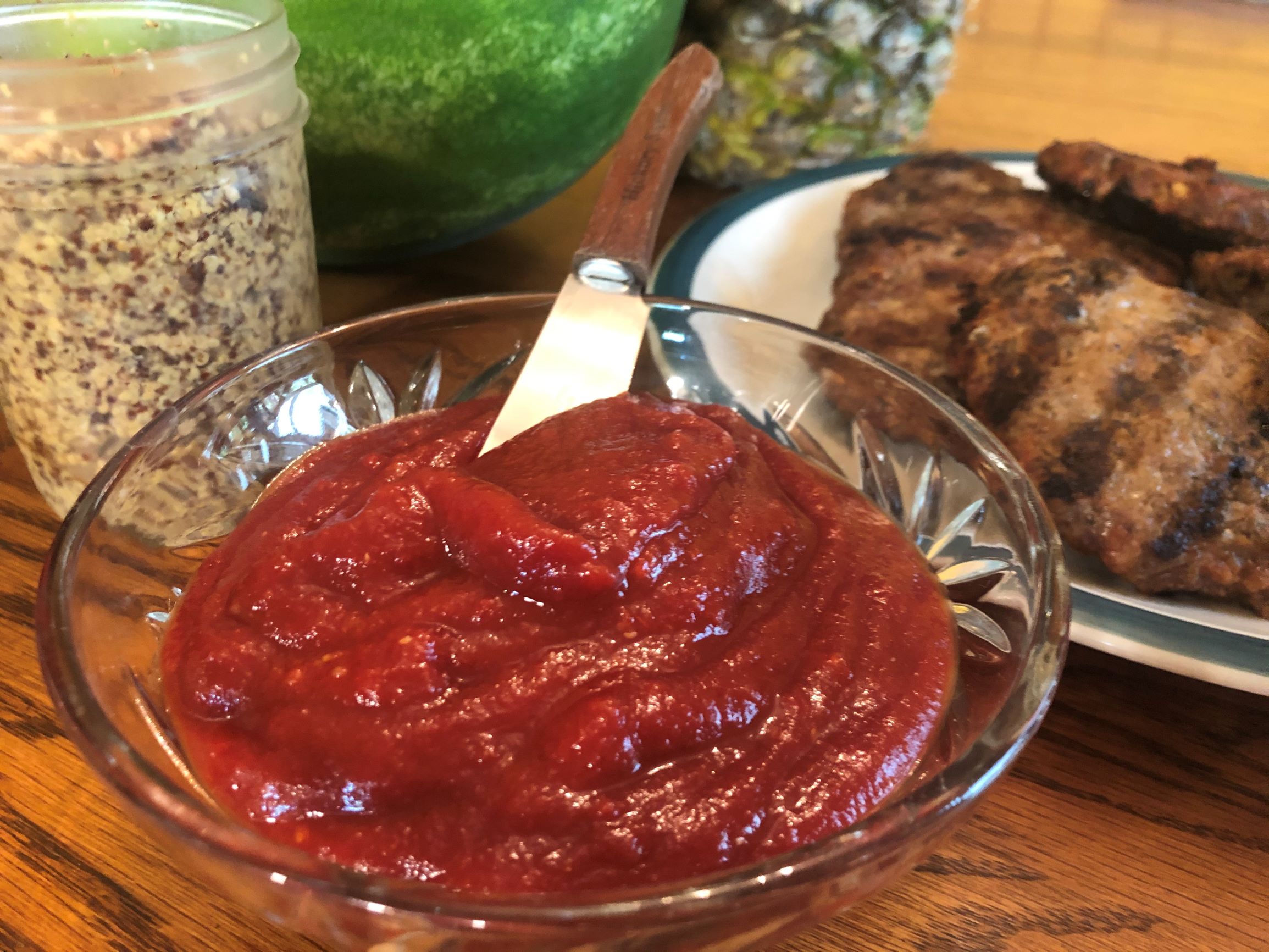 Anybody can have regular ketchup on hand, but only a few will be offering this flavor bursting fermented ketchup.  Bonus: the health benefits of being fermented and you control the ingredients.
What you'll need:
Quart-sized mason jar or two pints size jars
2 – 6-ounce containers tomato paste
1 – 15-ounce container of tomato sauce
1/4 cup of soy sauce (Organic and labeled traditionally brewed)
1/4 cup of whey
1/3 to 1/2 cup maple syrup (actually not quite a half a cup)
3 cloves garlic minced
1 tbsp. Celtic sea salt
1 tsp. onion powder or flakes
1/2 tsp. cayenne pepper
1/4 tsp. ground mustard
(Organic ingredients is possible)
Directions:
Combine all ingredients and blend well
Fill Mason jar leaving a one-inch headspace.
Cap jar – leave at room temperature for about 2 days
Move to refrigerator
This will last for many months in the refrigerator.
Spice up your meals with this exciting Fermented Ketchup.