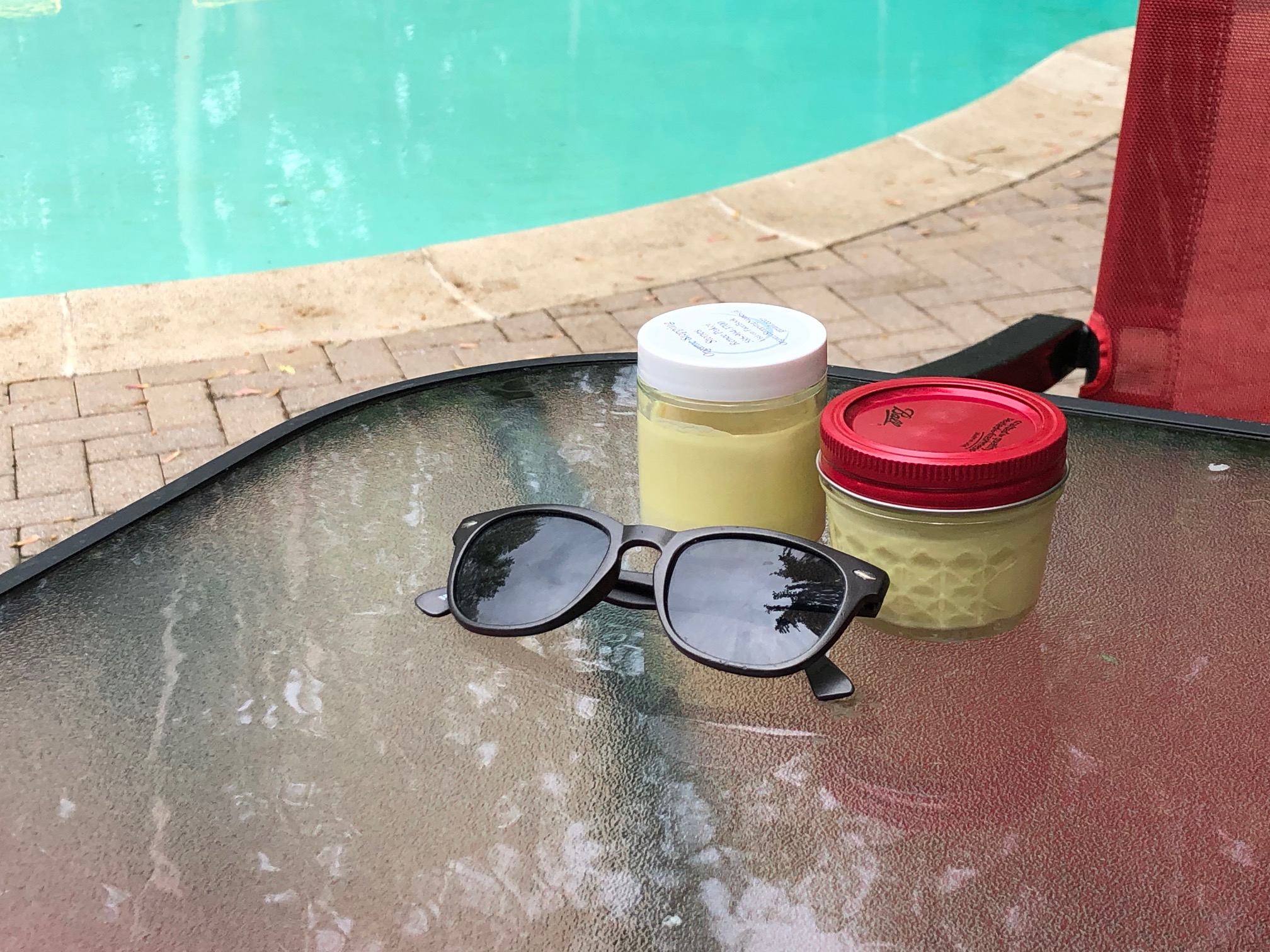 We all need to get some sun for that important vitamin D, but when we are going to be working or playing for hours our skin needs some protection.
So why should we make our own?
This is a great question.  I began breaking out in a rash from commercial sunscreen.  It was itchy, red, and driving me out of my mind.  After researching what is in sunscreen – lots of chemicals that are not good for our health –  I started making my own.
What you will need:
Double boiler or a pot with a glass bowl to create your own
3 – 4-ounce glass jars
1/4 cup coconut oil
1/4 cup shea butter or you can use cocoa butter (I prefer shea butter)
1/4 cup beeswax pellets
4 tbsp. glycerin
2 tbsp. carrier oil like a raspberry seed, apricot, almond, jojoba, carrot seed or another liquid oil
2 tbsp. non-nano zinc oxide
1 tsp. vitamin E oil
1 tsp. vanilla extract – optional if using cocoa butter
60 drops of essential oil – optional (I use 40 drops of lavender, 15 drops of frankincense and 15 drops of peppermint – Young Living Brand)
If possible use organic ingredients