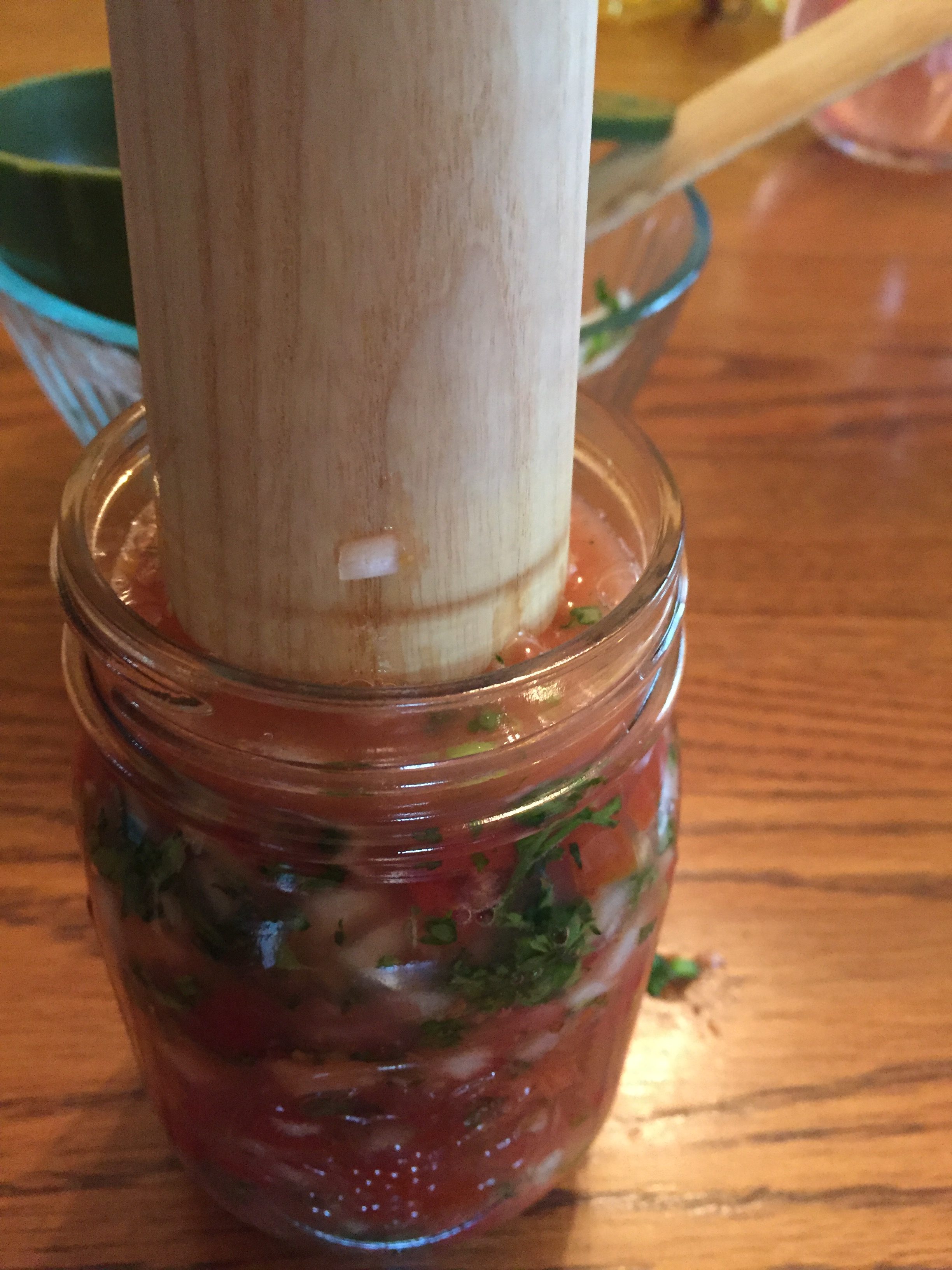 Fermented salsa is a great way to get started consuming fermented foods.  Serve it to family and friends don't say it is fermented and they will love it.  Say it is fermented and some people will be unsure if they want to try it unless they know the benefits then they will eat it all 🙂
What you'll need:
1-quart mason jar
4 cups diced tomatoes (I like a variety including cherry tomatoes, organic if possible)
1 cup chopped fresh cilantro/parsley, use a combination or just one (I use parsley)
1 1/2 cups chopped sweet onion
4 minced garlic cloves
1/2 tsp. ground cumin
1/2 tsp. oregano
Your choice of hot pepper finely chopped – to taste. (One jalapeno works for us)
2 tablespoons of lime juice or one juiced lime
1 to 2 tsp. Celtic sea salt
Directions:
Add all ingredients to a large bowl
Toss ingredients to combine
Spoon mixture into the mason jar
Pack/press down firmly – leave one-inch headspace
Screw-on lid, leave at room temperature for 18 hours up to 2 days. (24 hours works well)
Move to refrigerator
Enjoy, consume within the week.
If you would like more detail check this out.
Please share your favorite salsa recipe,.  Variety and creativity are so exciting.