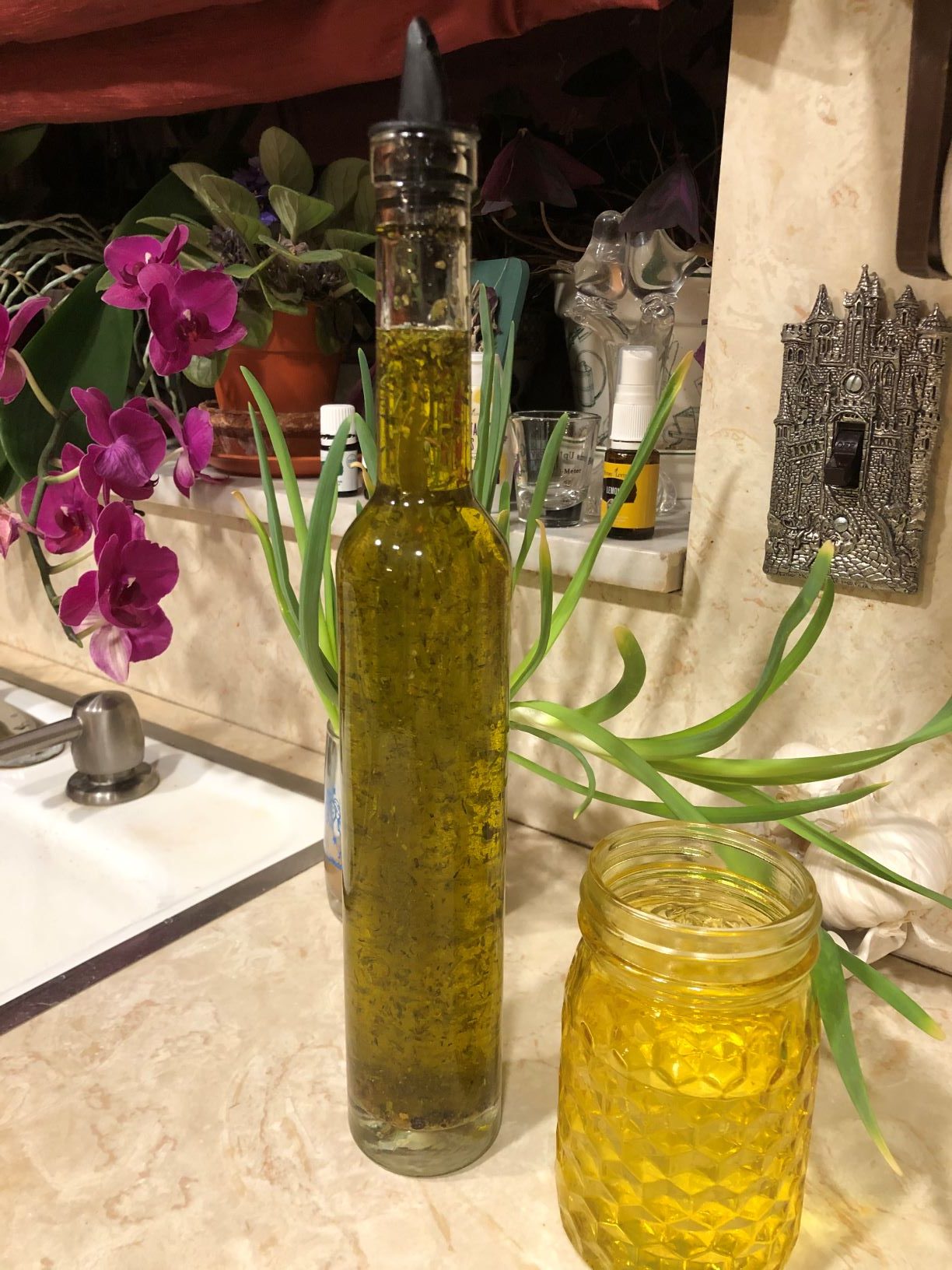 Yes, you can make uniquely flavor olive oils in your kitchen.  Simple and elegant!
What you'll need:
Glass bottle with a top
Organic extra virgin olive oil
1/4 tsp. dried granulated garlic
1/4 tsp. dried minced onions
1/4 tsp. dried red pepper flakes
1/4 tsp. dried thyme
1/4 tsp. dried black peppercorns
1 bay leaf
Directions:
Combine all your spices in your bottle
Fill with olive oil, leave at least one-inch headspace for mixing
Label with ingredients
Store in a cool dark place for about 2 weeks
Shake the bottle daily to infuse flavor
Other flavor profiles using all dried herbs:
Rosemary and garlic
Chilli peppers and garlic (yep I love garlic)
oregano, basil, garlic, and dried tomatoes flakes
Now get creative and use the flavored olive oil.  Try it on a specialty pizza you made by drizzling it on after baking, make some dipped oil for bread, or add a splash to any meal before serving.
Important Note: For health reasons only use dried herbs.  There is a possible risk of botulism when using fresh ingredients.