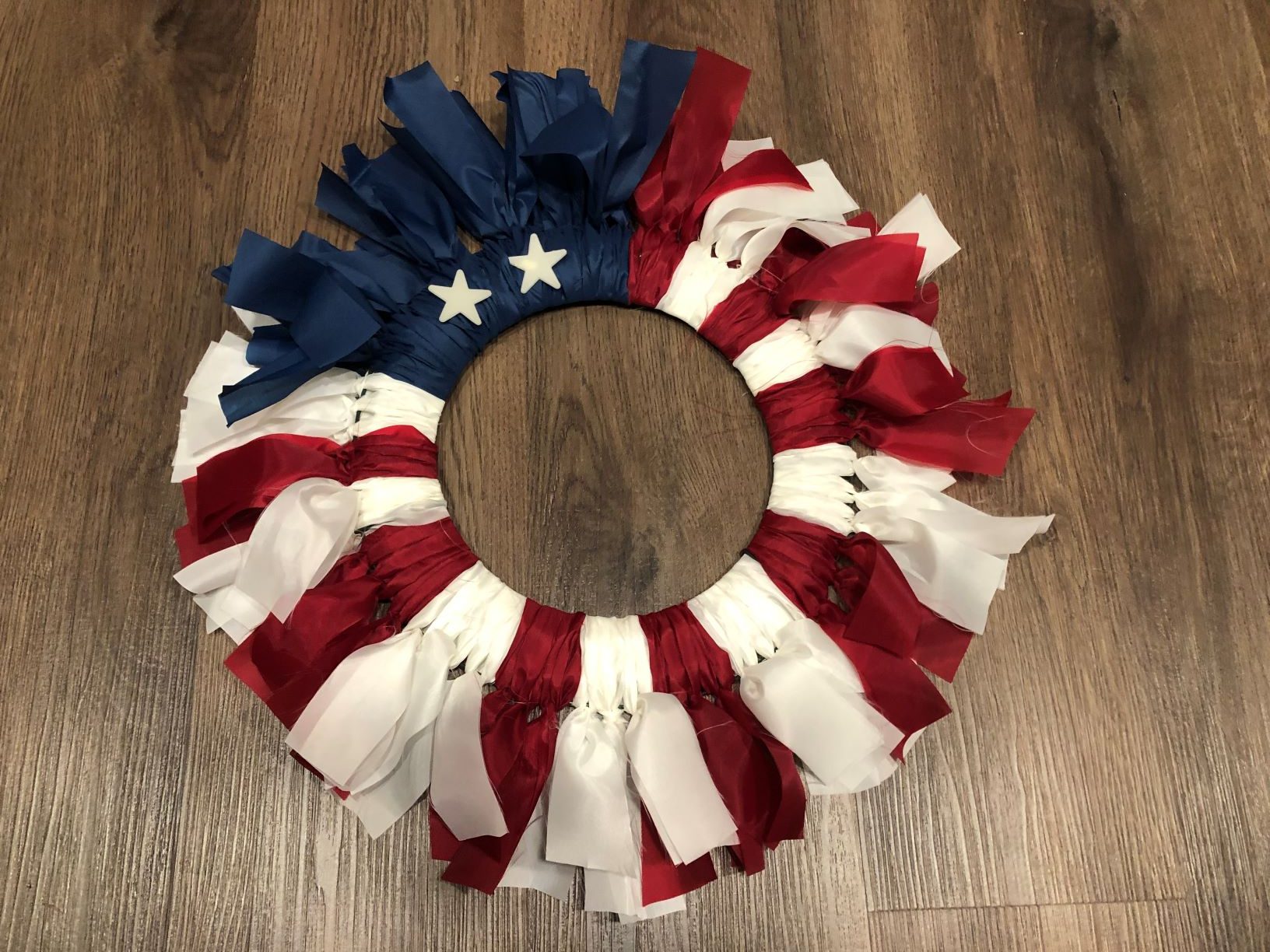 Here is a great way to show your support during Memorial and Independence Day.
Create your own Red, White, and Blue flag wreath.
What you will need:
12″ wreath form, choose from foam, straw, wire or create your own
20 – 1 1/2″ by 24″ strips of red fabric
20 – 1 1/2″ by 24″ strips of white fabric
16 – 1 1/2″ by 24″ strips of blue fabric
White stars – depending on size 2 or more
Glue/glue gun
Fabric tip:  The stiffer the fabric the more it will be uniform when hung.  If the fabric is soft it will droop on the top and sides.  Consider using cotton, broadcloth, tulle, ribbon, or cut up an old dress shirt.  Whether the fabric is stiff or soft your wreath will be beautiful. 
Directions:
Cut the fabric in strips – You can use scissors or cutting mat and roller cutter
Starting with blue fabric, fold the strip in half
Put fabric under wreath form go around the putting ends through the loop
Pull ends of fabric toward the center then pull to the outside of the wreath to tighten – slip knot
Crunch fabric as necessary on the inside to fit all strips
Cover a 1/4 of the wreath in blue
Then alternate 3 red strips, then 3 white strips until finished
If the ends are uneven or too long you can trim them with scissors
Glue white stars on blue  fabric, you choose how many you would like
Hang your wreath for the holiday weekend or anytime to show your support.