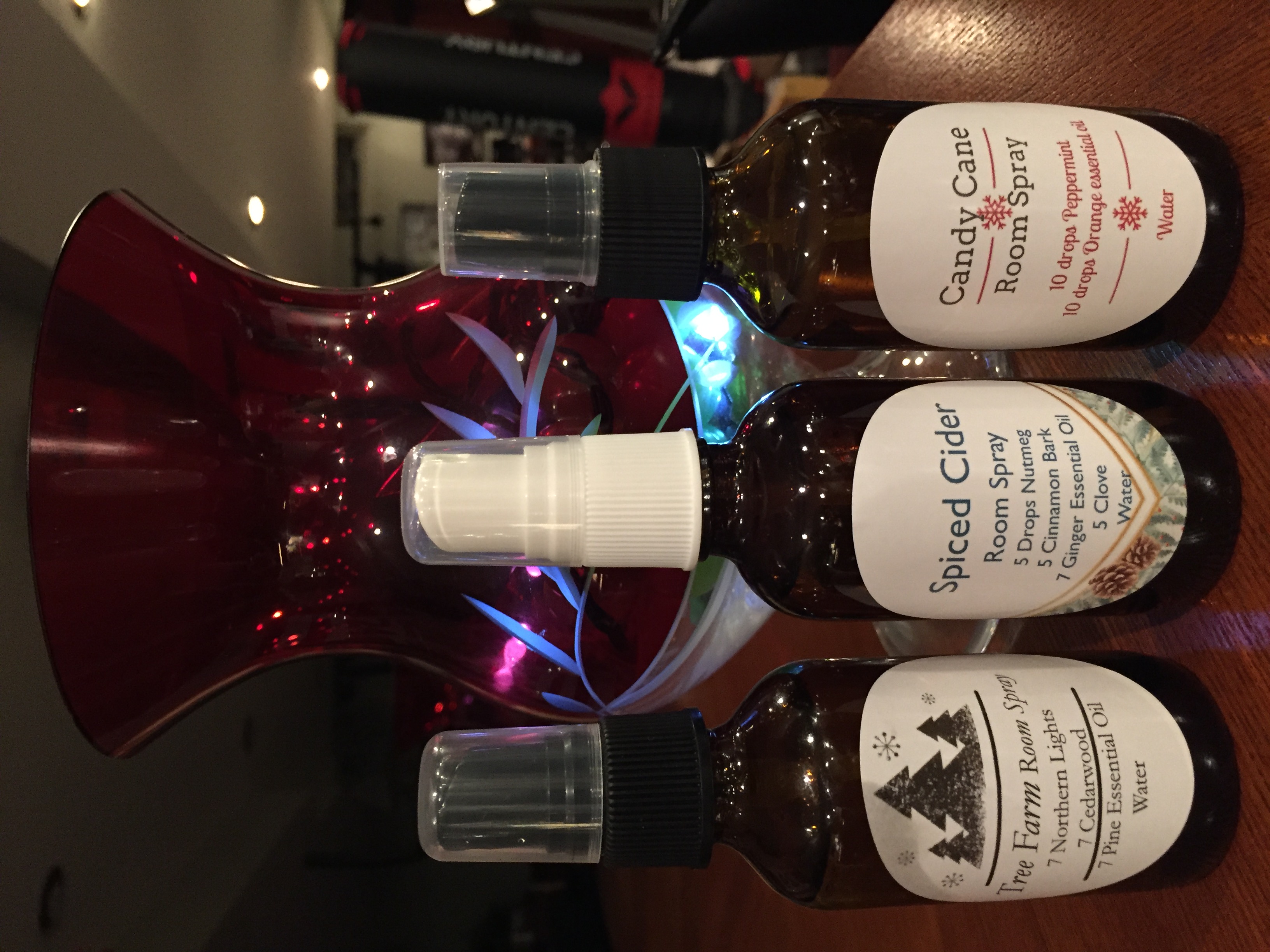 Nothing brings in the holidays like the scents of the season.  Evergreens, baked goods all mixed with laughter and cheer.
Here are some super simple room sprays that support your health and doesn't break the bank.
What you'll need:
2-ounce glass sprayer bottle
Filtered water
Young Living essential oils
Directions:
Fill the bottle with water to shoulder level
Add essential oils
Screw-on sprayer top
Shake before using
Candy Cane Room Spray
10 Drops Peppermint
10 Drops Orange
Spiced Cider Spray
5 Drops Nutmeg
5 Drops Cinnamon Bark
7 Drops Ginger
5 Drops Clove
Tree Farm Spray
7 Drops Northern Lights
7 Drops Cedarwood
7 Drops Pine
These sprays can be used to freshen any room.  (I like to have a couple in my bathroom to let people choose what scent they like)
Feel free to spray linens or pillows
Bonus:  These room sprays support healthy living, no toxins included.