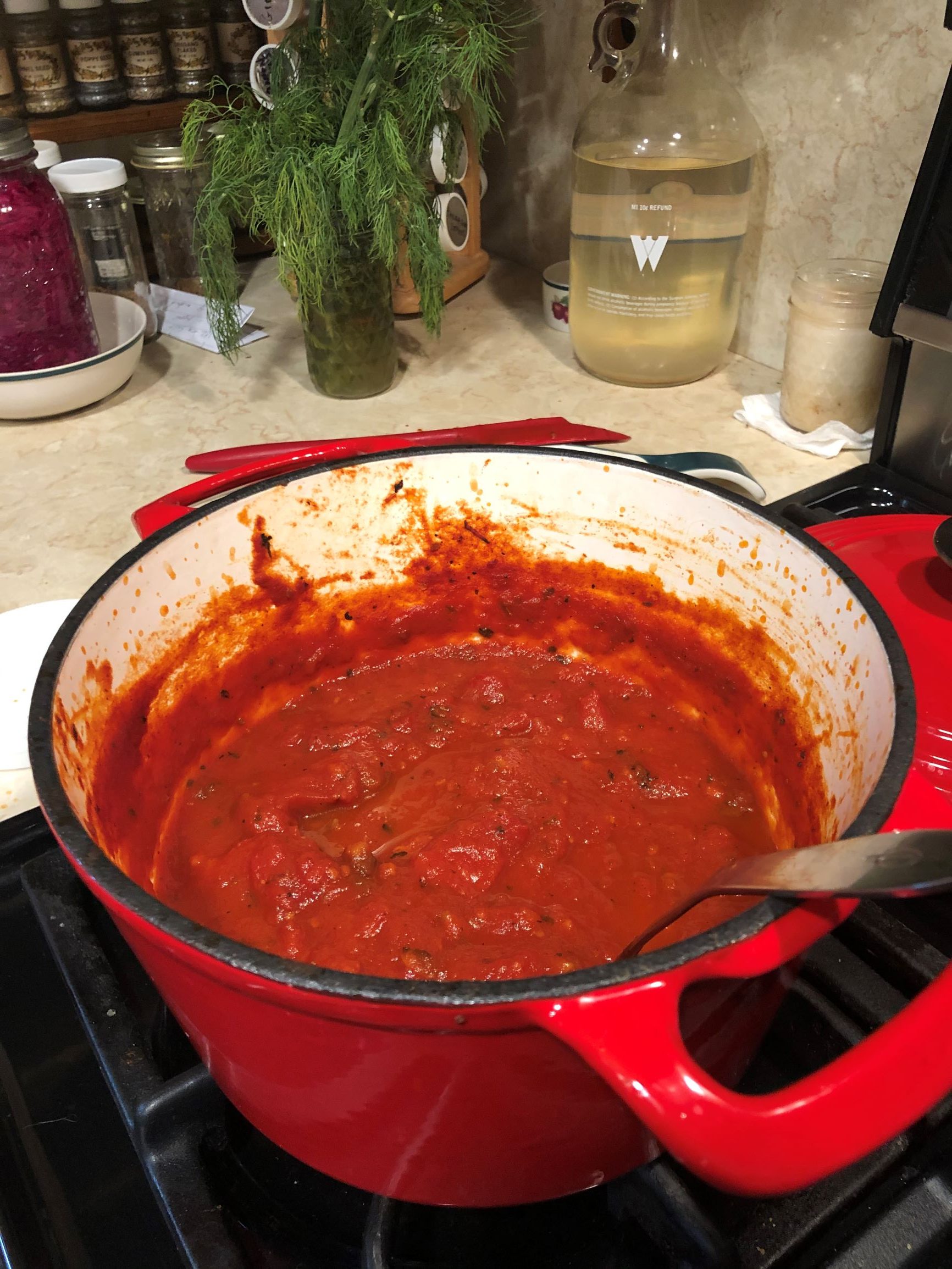 Homemade pasta sauce is the best.  Try it, you will love it!
What you'll need:
Large pot
1 can Fire-roasted diced tomatoes 28 oz. (Muir Glen organic is what I use)
2 cans or jars of tomato sauce 15 oz.
1/2 medium onion finely chopped
4 portabella mushrooms finely chopped
2 garlic minced
Butter to saute
Fresh basil (one piece with 3 to 4 leaves on it)
1 tsp. Celtic sea salt
1/2 tsp. dried oregano
1/2 tsp. dried thyme
1/2 tsp. pepper
Directions:
Melt butter in a pot
Saute onions and mushrooms
After a few minutes add the garlic for another couple of minutes
Add all the rest of the ingredients and simmer on low for at least an hour, two is even better
Remove basil before serving
Serve over hot pasta and enjoy!