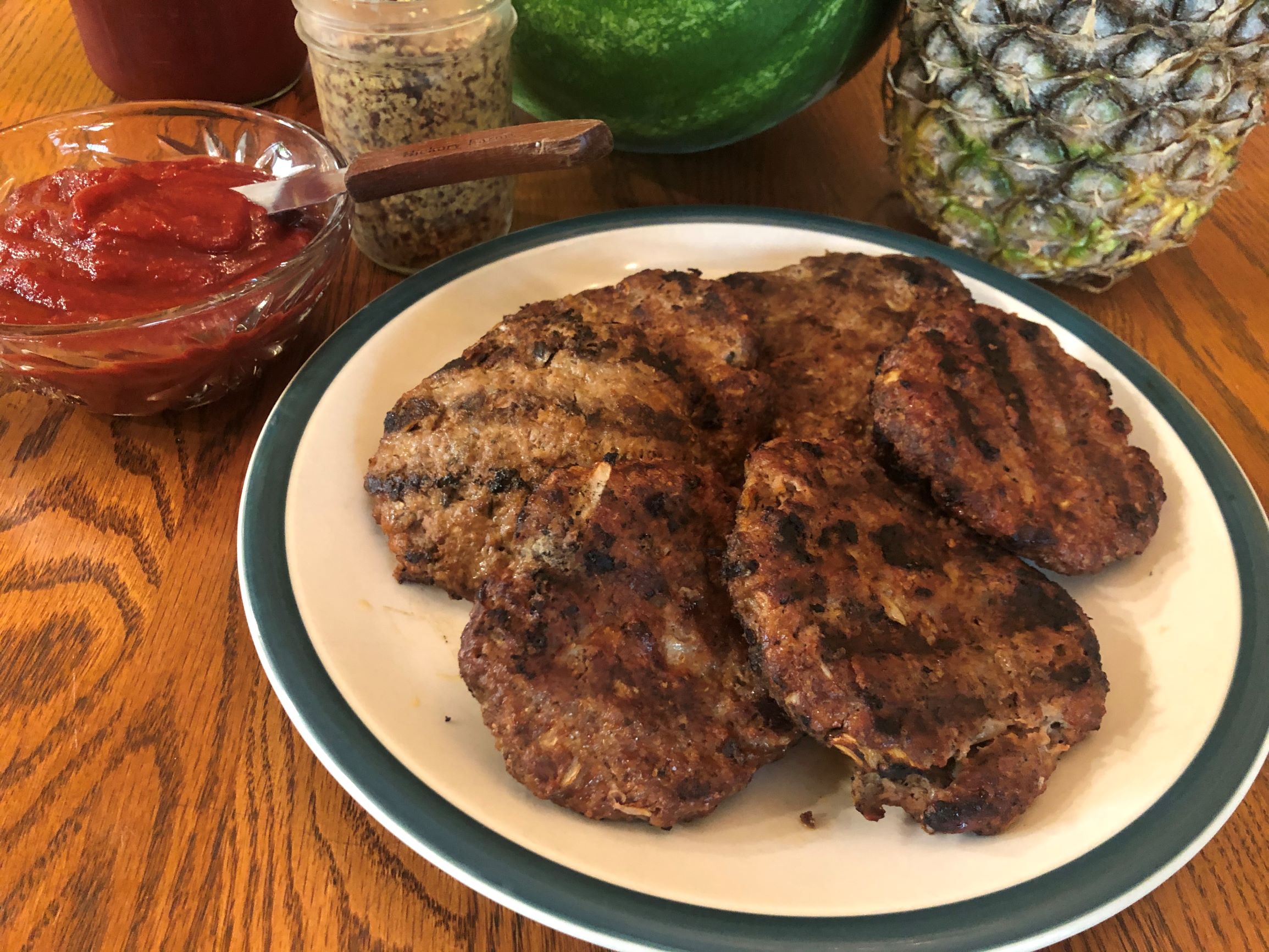 With a few extra ingredients, you will be serving the best burgers in town.                              This is not your average burger.
What you'll need:
Large mixing bowl
1 pound of ground beef (preferred grass-fed)
1 cup freshly ground sourdough bread crumbs (1/2 cup of dried bread crumbs)
1 medium sweet onion finely chopped or processed in a food processor
1/3 cup of ketchup (or 1/3 cup of my fermented ketchup – loaded with flavor)
1 garlic clove minced
1 egg
1 tsp. Celtic sea salt
1 tsp. ground pepper
1/2 tsp. thyme
Directions:
Preheat grill to medium-high
Add all ingredients to the bowl
Mix well to combine
Make hamburger patties – about 6
Cook on grill for about 5 minutes per side or until done
Enjoy your burger on a plate or bun.  Dress it up if you wish.
Options:
Add any of the following to your mixing bowl: shredded cheese, red pepper flakes, chopped hot pepper, a squirt of mustard, shredded carrot for some sweetness, you get it – Get Creative!