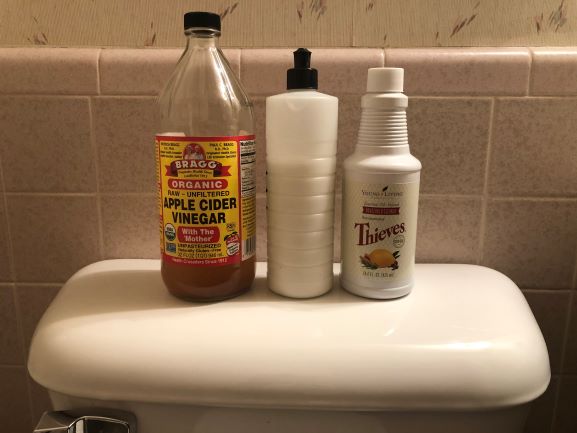 I'm all about getting back to using clean healthy products.  I'm tired of using products that make wheeze and cough.
Don't we all just want a clean toilet? Here is your answer.
What you'll need:
Directions:
Mix the cleaner and baking soda together.
Add the vinegar – It will fizz ( I used a 16 oz bottle and had to put my thumb over the top, very fizzy lol)
Cap the bottle
Shake well before using
Squire inside the toilet – Get your clean on (Okay you do have to use a toilet brush – I have not figured out how to have it scrub itself 🙂 )
Important Note:
The bottle of Thieves Household Cleaner pictured is actually a concentrated cleaner.  The recipe calls for 1 cup of cleaner that has been diluted.