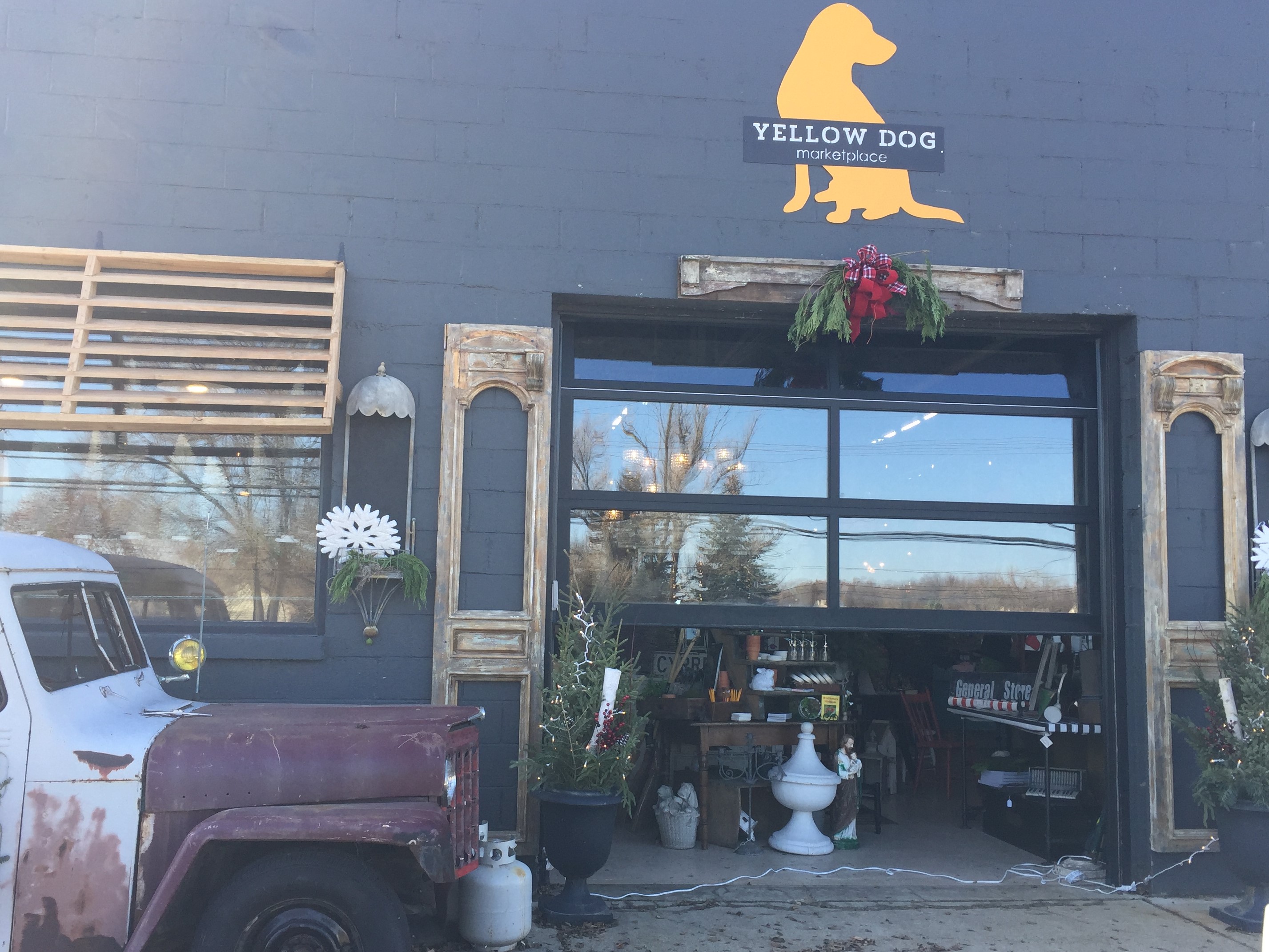 More and more people are shopping online.  Often I hear it is out of convenience.  The big question is does that convenience have a negative effect on our local economy?
The simple answer is YES. For every hundred dollars you spend in your local independently-owned stores and restaurants $68.00 will remain in the community.        That is huge!
Why shop local?
Strengthen your local economy
Invest in your community
Conserves energy and resources – less fuel for transportation
Creates jobs
Know the people behind the product or service – personalized service
More money stays in the community
You invest in creativity and entrepreneurship
You make your community count and thrive
In the past 17 years, 65% of new jobs created are from small businesses.  We are talking about 77 million jobs.  As individuals, we make a much larger impact in our communities than most people are aware of when we choose to shop local.
Our Featured Local Business – Yellow Dog Marketplace
Yellow Dog Marketplace is a unique store offering vintage, handcrafted, industrial, new and old items.  It's an experience exploring the depts of their warehouse setting. If you are in need of a special gift but are not sure what you want the options are limitless in this local store. Yellow Dog Marketplace features many local artisans, how cool is that?
One of my favorite sayings is "The only thing that remains the same is change" and that certainly applies here.  The store is forever changing, new and unique items are arriving all the time.  Marla Sanford the owner of Yellow Dog Marketplace is a pleasure to work. She goes out of her way along with her staff to meet your needs.
Yellow Dog Marketplace is a delightful place to shop whether you are looking for art, clothing, food, jewelry, glassware, decorations, pet accessories, dishware, antiques, purses, teas to mention a few. Grab your family and friends and go shop.  Say hello to Marla while you are there too.
Yellow Dog Marketplace is located at 9861 Dixie Hwy., Clarkston, MI.  They can be reached at 248-925-6115 and are opened Wednesday through  Sunday.  Check out their Facebook Page.