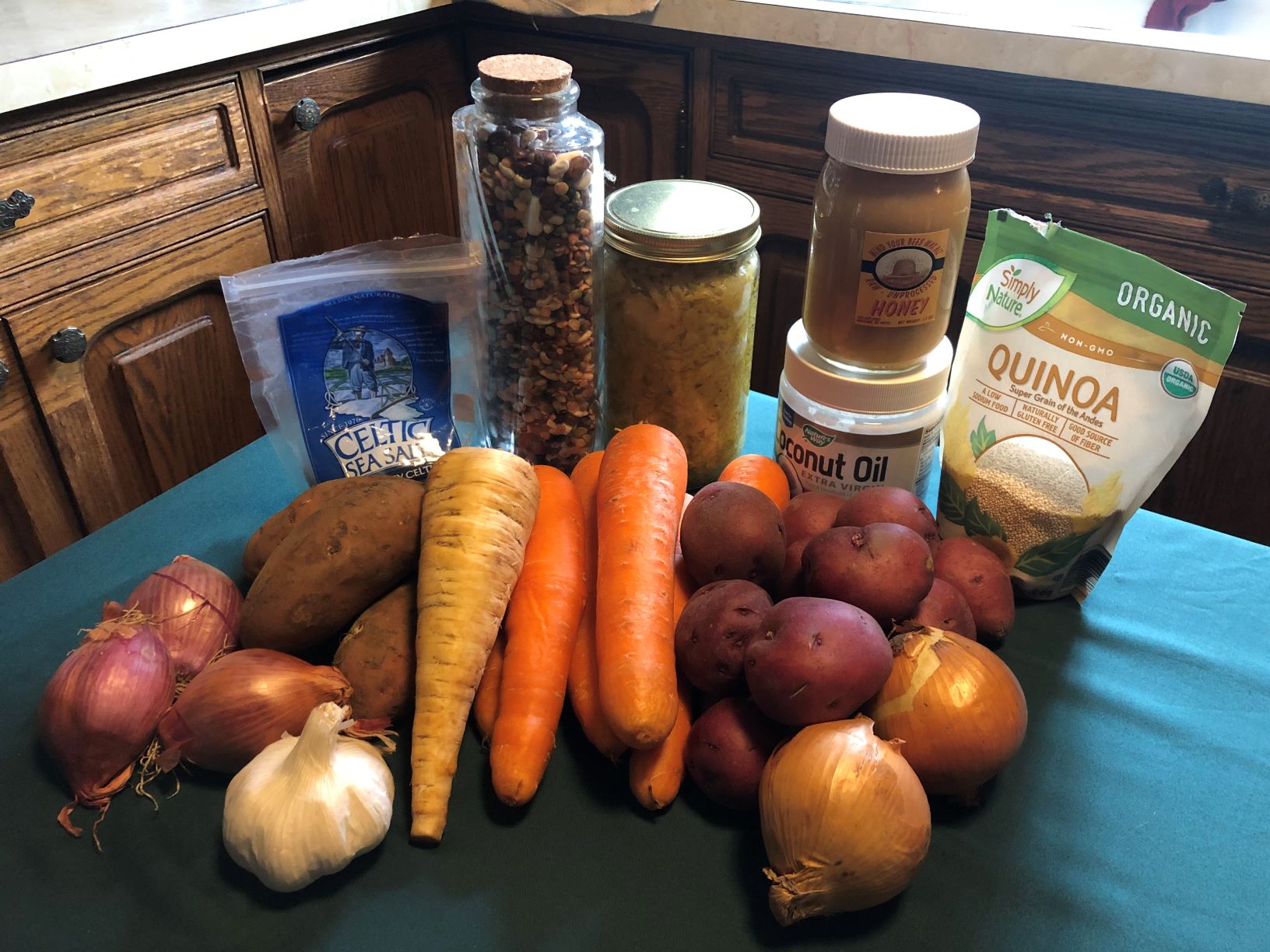 The answer – eat real food – clean food
When you walk in the grocery store there are real food products and items that we think of as food but are actually pseudo foods that are lacking in nutrient value.
These other products are highly refined (elements are taken out of food), have added synthetic vitamins (again created, not natural), preservatives (food was not meant to last forever), denatured (which changes how we can access the nutrients), containing MSG, aspartame, high fructose corn syrup, dyes, genetically engineered foods, you get it the list goes on and on. Products containing these and other items are not supporting our immune system/health.
Eat the rainbow
Vegetables – carrots, peppers, cruciferous vegetables, kale, spinach, romaine, green bean, beets, celery, onions, garlic, sweet potatoes, cucumbers, parsnips to mention a few should all be a part of your daily diet.
The more colorful your selections of veggies the greater health benefit.  Variety is the key.
Choose, raw, steamed, sauteed, creamed, grilled, just eat them.  If you are dealing with leaking gut or inflammation it is best to consume mostly partly cooked vegetables for easy nutrient absorption and easy digestion. Enjoy a raw salad daily.  Allow your body to heal, then dive into munching on more raw veggies daily.
All vegetables have nourishing properties.  Cruciferous vegetables are not always featured.  These are rich in folate, vitamins C, E & K along with fiber and are low in calories. Cruciferous veggies are a good source of phytonutrients that may lower inflammation. Continue reading Healing Foods