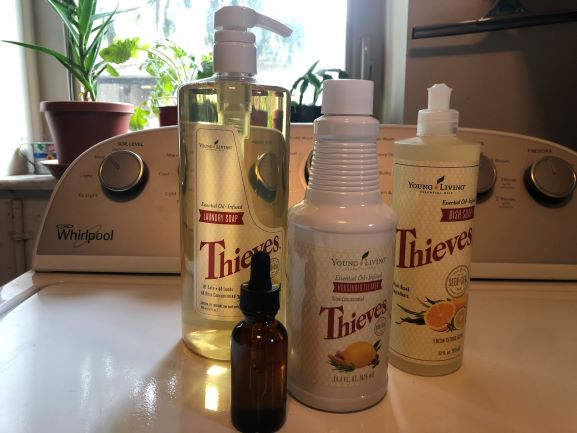 We all need a little help doing the laundry.  Stains happen, that is life.  Sometimes we get messy while having fun or working on projects.
This is a powerhouse, let's get started.
What you'll need:
Glass eyedropper bottle (you choose the size)
Thieves Household Cleaner (use the Thieves cleaner undiluted)
Directions:
Fill the bottle with one-third of each of the above ingredients
Fill only to the shoulder of the bottle to allow room for the eyedropper
Screw-on the top
Gently shake to combine
Use on stains before doing laundry
Optional method: 
Use equal amounts of cleaner and dish soap if you don't have the laundry soap yet.
I tried using a spray bottle but it got foaming and started running down the side of the bottle (I felt that I was getting more on my hands than my garment).  The eyedropper allows for targeted application.